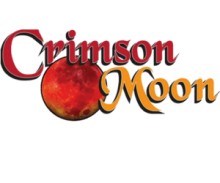 Find Yourself at this Carson City Shop
Crimson Moon Intuitive Arts is the best place in the capital city to find your zen. This Carson City shop identifies itself as a "new age metaphysical souvenir and gift shop" and sells everything you could need for yourself or others. Crimson Moon offers healing stones, tarot cards, and more! In addition to New Age gifts, this Carson City shop also offers books on a variety of subjects including Witchcraft, Christianity, and several other spiritual or historical subjects.
Carson City Shop is More than You Bargain For
With everything Crimson Moon offers, they also have clothing and jewelry to boot! Here at this Carson City shop, you can find stone jewelry, handmade art pieces, and clothing. If Boho is your style, you have come to the right place.
Customer Service is Incredible at this Carson City Shop
At Crimson Moon, customer service is our specialty. In addition to friendly faces, our staff is knowledgeable and helpful in all things new age metaphysical.