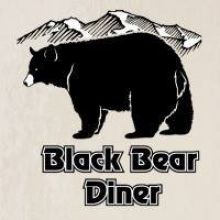 Carson City Restaurant Knows Comfort Food
Black Bear Diner in Carson City delivers home-cooked food in a family-friendly environment. This Carson City restaurant promises to make your visit a pleasant one (and to try and keep the puns to a bear minimum — we said "try.") 
Carson City Restaurant Feeds Your Inner Bear
Black Bear Diner's biggest breakfast portions feed the hungriest of bears. It's even served all day! Lunch and dinner plates at this Carson City restaurant are classic, comfortable and made with love. Dessert is baked in-house daily. 
Take it to Your Cave!
We now offer online ordering at Black Bear Diner at Max Casino! It's easy and convenient for watching your favorite game at home or in the lounge on our giant TVs! Join the Bear Lovers E-Club and get the latest offers at your favorite diner.